THANK YOU FOR DONATING
TO THE COOS COUNTY HISTORICAL SOCIETY!
The Coos County Historical Society always welcomes contributions that support our mission to enhance the intellectual, civic, and cultural life of Oregon's South Coast by facilitating awareness of local history. Right now we encourage you to be a part of an exciting building campaign (click here to see our plans). Please consider donating to the new Coos Historical & Maritime Center so we can complete this wonderful asset to our community. Find out how below!
We are a 501(c)(3) non-profit organization that has relied solely on museum admissions, memberships, museum store sales, donations, and grants. 
Milk bottle caps from Coos County dairies
Three Ways to Donate
There are three easy options for making your tax deductible gift…
1) Write a check to the "Coos County Historical Society" and mail it or
bring it to: 1220 Sherman Avenue, North Bend, OR  97459
2) By phone: call us to use your credit card, transfer securities, or discuss a gift of
other tangible personal property by calling our museum staff at: 541-756-6320
3) Donate on-line with our partner "JustGive.org".           
Click on the icon to the left and follow the on-line
instructions.
Structure your Gift
No matter which option you choose, we will need some information in order to correctly structure your gift:
We need to know your name(s), family name, or business name, and address (phone and email optional) to acknowledge your gift with a confirmation/thank you letter.
We need to know the intent of your gift: construction of the new Coos Historical and Maritime Center, endowment fund, education program, or greatest need?
Is your donation a one-time gift or would you like to make a multi-year pledge?
Is your donation a memorial for an individual whom you would like named on our donor wall? [Note: by Board policy all memorials will be added to the endowment fund unless requested otherwise by the donor.]
Donor Opportunities
All donor names will be listed at a prominent location inside the lobby of our new Historical & Maritime Center at these levels:
Under $250    $250+    $500+    $1,000+    $2,500+    $5,000+    $10,000+  $25,000+    
In addition, those donors who contribute $500 or more by Dec. 31st, 2012 will automatically be credited with a family-level membership in the Society for the calendar year 2013.
This membership comes with the following benefits …
unlimited free visits to the current Coos Historical & Maritime Museum in North Bend for all members of your immediate family as construction of the new Center proceed
4 passes for one-time museum visits for your friends for each calendar year of membership
2 free hours of research assistance for each calendar year of membership
Quarterly editions of our newsletter "Waterways"
10% off all items purchased at our museum store
Donors who contribute $500 can have their name, business, or organization on a beautiful bronze alloy survey marker that will be placed in a prominent location at the entrance of the new Historical & Maritime Center. We can customize your engraved marker in a number of ways. See a photo of the survey maker below and sample naming designs. Contact president Steve Greif 541.756.7871 for more information about designing your beautiful marker..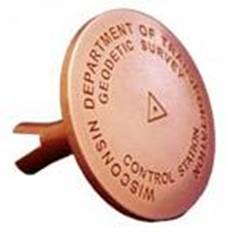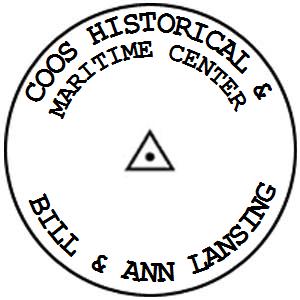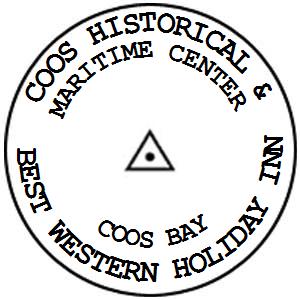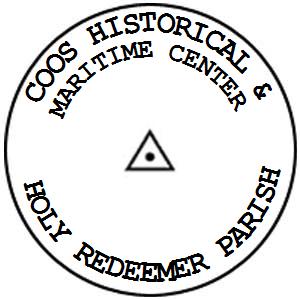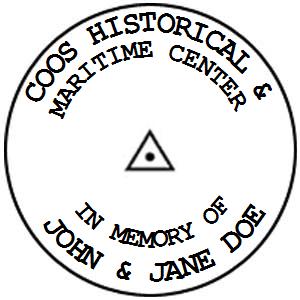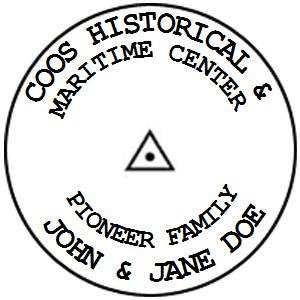 Contact Steve Greif at 541-756-7871 or stevenandjoan@gmail.com for other special naming opportunities at our new Center.  These include windows, beautiful benches, exhibit cases, exhibit galleries, and more at our new Center
Our Past Builds Our Future!